We couldn't be more excited to be back for the summer season.
Join us in the beautiful surroundings of St Brelade's Bay for fresh seafood, the finest local oysters, and meat, vegan and vegetarian dishes. Whatever the occasion this summer, we've got a stunning sea view with your name on it.
DISCOVER OUR MENUS
We love seafood at Oyster Box. You'll find an eclectic mix of fresh fish dishes on our menus, including locally grown oysters, succulent scallops, monkfish, bass, crab, and other special seasonal fish from our local markets and suppliers.
We'll be offering more fish specials, including our fruits de mer, a little later in the summer season.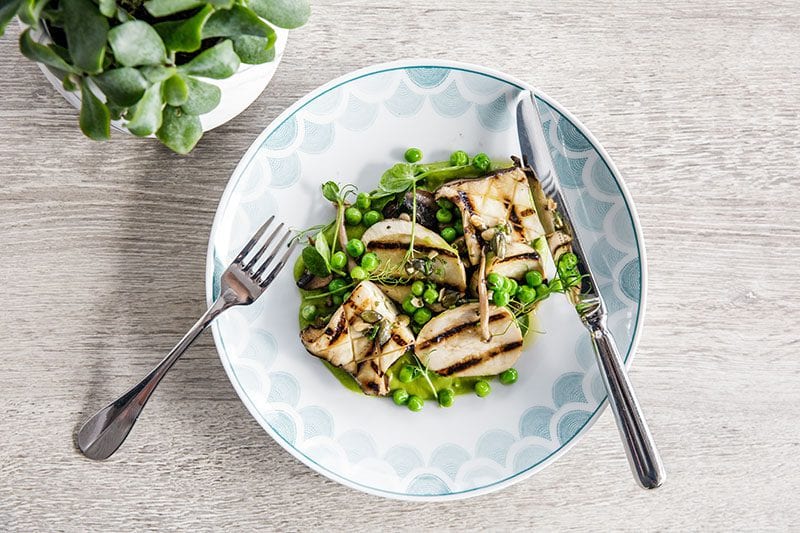 SOMETHING DIFFERENT
With meat, fish, vegan and vegetarian options, there's something for everyone at Oyster Box.
Try something different with our "vegan scallops" – grilled king oyster mushrooms served in a pea purée with pumpkin seed dressing. Or, for the perfect light summer pudding, enjoy our pineapple carpaccio with vegan chocolate sorbet. See our menu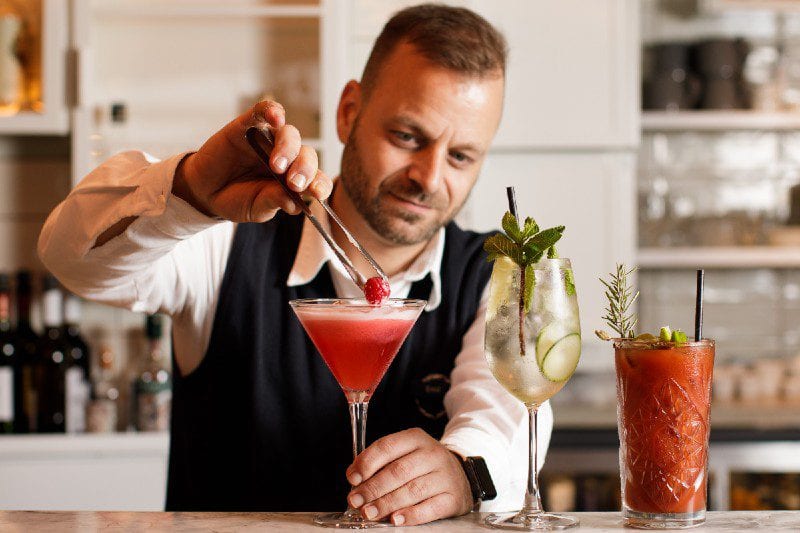 LIVING WAGE
We won't be accepting tips any more: when you visit Oyster Box, the price on the menu is the price you pay, with no expectation for a gratuity or service charge at the end of your meal.
We now pay all of our team a Living Wage, plus incentive payments, to ensure our staff are paid fairly for the great work they do. Learn more.